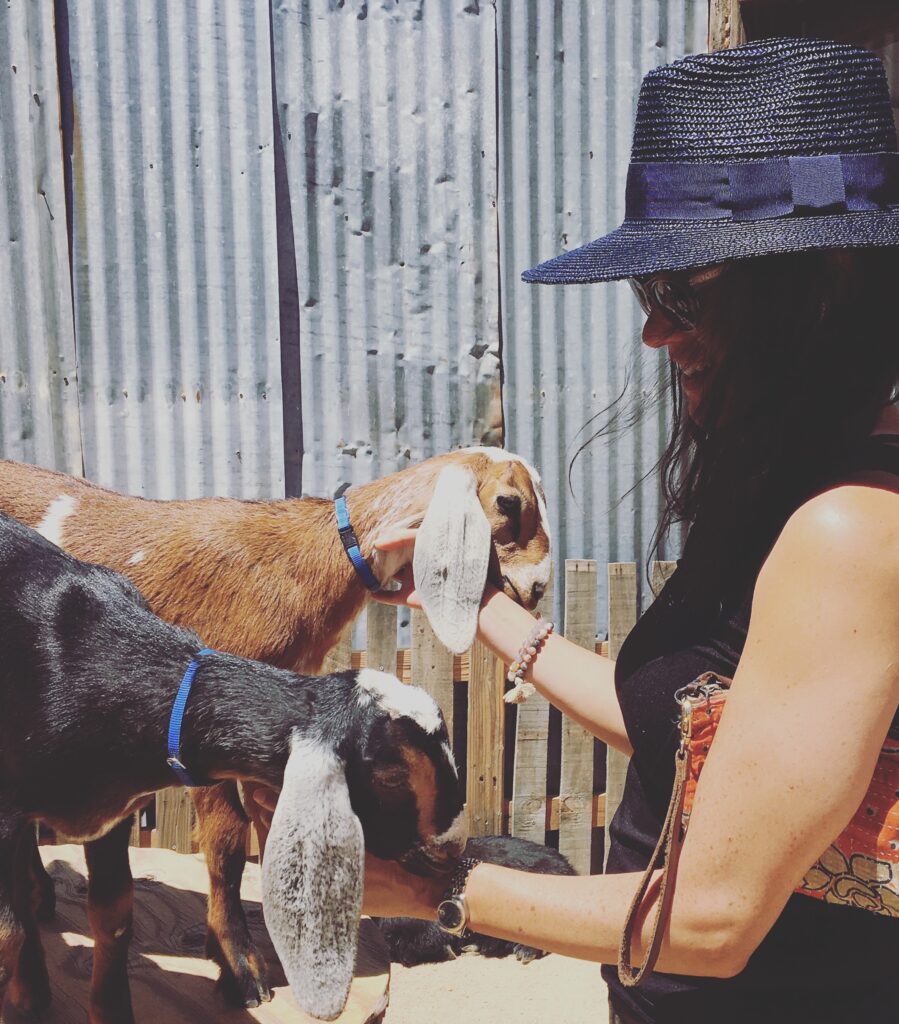 The entrepreneurial, creative, and artistic genes are something that Tania Marie Bambridge was born with. Her bloodline consists of entrepreneurs and artists who have inspired her and supported her creative talents since childhood. Her hometown of Long Beach, California (she's third generation) is where she resides and spends most of her time designing, developing, and hand-crafting her line of fashionably functional aprons and wares.
An alumna of FIDM in Los Angeles, with a degree in Fashion Design and over 20 years of garmento experience under her belt (Matix Clothing, RVCA Clothing, Paul Frank Industries, BB Dakota, WetSeal Inc., and Lamb & Flag Clothing), she began designing her own line and planned the launch of her business, while working full-time in the apparel industry. In Fall '05 she left Paul Frank Industries to take a breather and re-asses her life and step away from apparel so-to-speak.
The inspiration to design a line of throw blankets came to her after reminiscing about the time she created a baby blanket to celebrate the birth of her first nephew in the early nineties. Eleven nieces and nephews later, that blanket evolved and morphed into an edgy and eclectic line of fleece blankets, unlike any other in the market, and in July '07, she launched as The Chronicles of Tania at The LA Gift Show. She gained momentum and sold to local boutiques, at bi-yearly FIDM Alumni Trunk shows, and the bi-yearly PATCHWORK Show. She also filled custom orders for private clientele.
The financial turmoil of '08 led her back into the apparel industry full time, but she continued her business and eventually changed the name to elle B see, a play on the letters "LBC", as she felt it appropriate to give a nod to her hometown, Long Beach, California. She began working on a new category, aprons, and has acquired commercial clientele, Taco Rosa Mexico City Cuisine in Irvine, Alta Baja Market in Santa Ana, Taco Mesa in Costa Mesa, Prep Kitchen Essentials in Seal Beach, and Heritage Restaurant in Long Beach to name a few.
Purchase our hand-made wares at https://www.prepkitchenessentials.com, https://www.instagram.com/adoreboutiquecollective/
Follow us on IG @elle_b_see